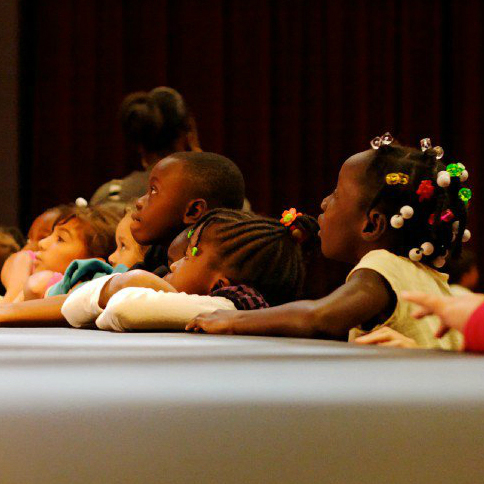 Scout Day at the Theatre
Bring your troop to a Childsplay performance and get a backstage tour of the theatre after the show. The special ticket price is for Scouts only and represents a significant savings over single ticket or group prices. Childsplay productions are at the Herberger Theater Center in downtown Phoenix.
Cost: $16 per person, with a minimum group size of 10 people.
INTERESTED IN PURCHASING TICKETS TO A SCOUT DAY?
2018-19 Scout Days @ Herberger Theater Center:
The Girl Who Swallowed a Cactus: Saturday 11/17 – 4pm performance
Ella Enchanted: Saturday 12/22 — 1 pm performance & Friday 12/28 – 7pm performance
The Very Hungry Caterpillar: Saturdays 4/6/19 & 4/20/19 – 4pm performances
Schoolhouse Rock, Live!: Saturday 5/18/19 – 4pm performance & Saturday 5/25/19 – 1pm performance
*If a backstage tour is sold out, scout groups will still receive the same great discounted rate. (Minimum group size is 10).
Other questions?
Email groupsales@childsplayaz.org
---
Looking for More?
Drama workshops held at the Campus for Imagination and Wonder can also be scheduled before or after a show to fulfill badge requirements.
Have more questions? Contact: groupsales@childsplayaz.org