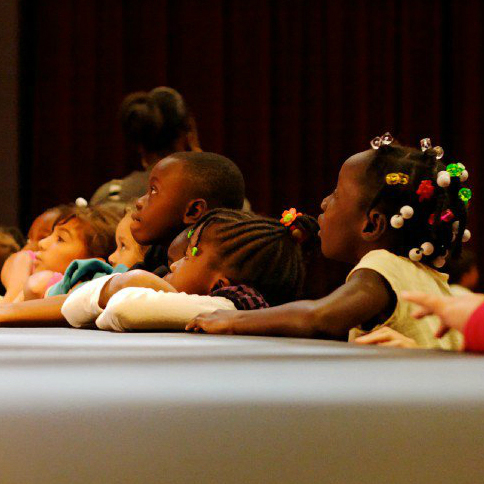 Scout Day at the Theatre
Bring your troop to a Childsplay performance and get a backstage tour of the theatre after the show. The special ticket price is for Scouts only and represents a significant savings over single ticket or group prices. Childsplay productions are at the Herberger Theater Center in downtown Phoenix.
Cost: $17.50 per person, with a minimum group size of 10 people (includes backstage tour)
INTERESTED IN PURCHASING TICKETS TO A SCOUT DAY?
2021-2022 Scout Days at the Herberger Theater Center:
Selena Maria Sings
Saturday 10/16 – 4pm performance
Saturday 10/30 - 4pm performance
Rudolph The Red-Nosed Reindeer: The Musical
Saturday 11/20 — 4 pm performance
Saturday 12/11 – 4pm performance
The Very Hungry Caterpillar Show:
Saturday 3/5/22 – 4pm performances
Spring show TBD:
Saturday 4/30/22 – 4pm performance
Saturday 5/14/22 – 4pm performance
*If a backstage tour is sold out, scout groups will still receive the same great discounted rate. (Minimum group size is 10).
Other questions?
Email groupsales@childsplayaz.org or info@childsplayaz.org.
---
Looking for More?
Drama workshops held at the Campus for Imagination and Wonder can also be scheduled before or after a show to fulfill badge requirements.
Have more questions? Contact: groupsales@childsplayaz.org
Childsplay is an official Program Partner with Girl Scouts - Arizona Cactus Pine