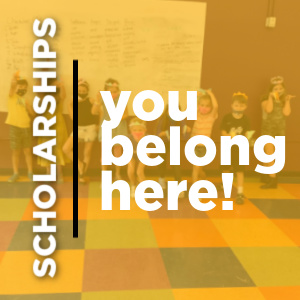 Scholarships
Each year Childsplay has a certain number of scholarships we can offer for theatre classes offered in our Academy.
Our desire to is make the arts accesible for students who would otherwise not have the oppurtunity.
Childsplay values equity, diversity, and inclusion throughout our organization, programs and audiences. We are committed to giving underrepresented artists a safe space to create art and community. By welcoming people with differences in religion, ethnicity, sexual orientation,class, gender identity, ability, and age we are better able to celebrate that which bringshumankind together: imagination and wonder.
Sholarships for Fall classes starting in August are open! Scholarships for classes starting after August will be available soon.
Donate to our Scholarship Fund >
Questions? Contact our academy manager: Brianna Fallon bfallon@childsplayaz.org