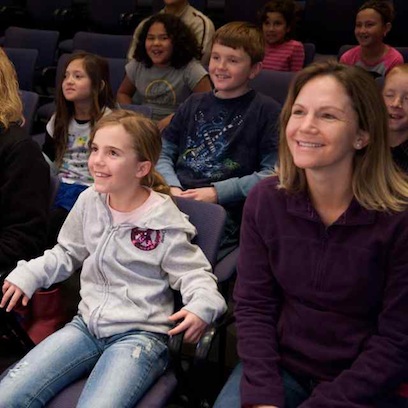 Single Tickets
Performances are held at The Herberger Theatre Center in downtown Phoenix: 222 East Monroe Street in downtown Phoenix.
Ticket prices range from $15-$30 for a single performance, depending on your seat choice, the performance and time of purchase. Each single ticket added into the cart will be subject to additional Herberger Box Office fees that range from $3.50 to $7.50 per ticket. Children 17 and under, Students and Seniors 65+ receive a discount. It is best to purchase your tickets ahead of time, as prices are subject to increase on the day of a performance.
(PSST: To save the most money and ensure the best seats, check out our TICKET DEALS!)
Storybook Preview Performances: All tickets are $12 (general admission). Thanks to the generous support of the Steele Foundation, Childsplay is able to provide this Storybook Preview performance in conjunction with every production at the Herbeger Theater Center. Tickets to this preview performance are offered for $12 (more than a 50% discount) and each family attending the performance receives a book for their personal libraries. The book is based on the theme of a play in Childsplay's season (One per family). Accordingly, families who attend the Storybook Previews can share both a family theatre experience and a shared reading and learning experience. To date more than 2,500 books have been distributed to more than 10,000 families in Arizona.
Please Note: The storybook preview performance is a preview performance and may not contain all elements of a regular performance, including actor Q&A, Questions for the Ride Home, and the Activities in the lobby. Additionally, a Childsplay preview performance allows for Directors and Designers to continue making notes and changes to the show -- therefore, the play you see at a preview performance may not be in it's final stage of creation.
Box Office Hours:
Monday through Friday, 10am-5pm
Saturday and Sunday, 12-5pm
The Box Office opens one hour prior to performance time and 30 minutes prior to shows held in The Kax Stage.
Phone (602) 252-8497
Box Office Fax (602) 258-9481
Storybook Preview Performance Sponsor: