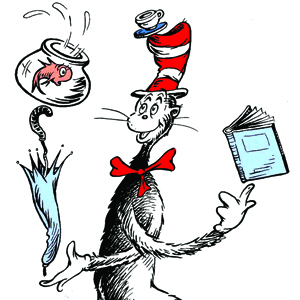 Seuss Poetry Contest
THE CAT IN THE HAT, I CAN DO THAT!
In honor of Dr. Seuss, Childsplay and First Things First invite you to create a rhyming poem together as a class. Up to three classes will be chosen to have their poems read onstage at each performance of The Cat in the Hat. One grand prize winner will receive a free future class field trip for up to 20 students.
Download the contest packet below for rules, helpful tips and official entry form.
DOWNLOAD CONTEST LESSON PLAN >
Submit your class poem using the attached entry form to jmillinger@childsplayaz.org or Seuss Poetry Contest, 900 S. Mitchell Drive, Tempe, AZ 85281. Entries must be received by 5pm on the Wednesday of the week before your scheduled field trip. One entry per class, please.
SPONSORED BY: