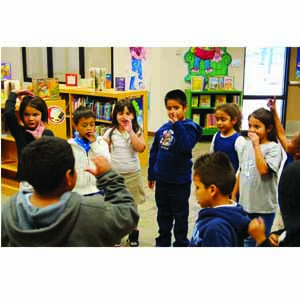 Classroom Experiences
Childsplay offers a variety of educational programming. Explore our many options by clicking on the links below.
ADDITIONAL RESOURCES:
For research that advocates for arts integration in education, CLICK HERE.
For funding opportunities to support your classroom experiences, CLICK HERE.
To see a list of schools Childsplay has recently partnered with, CLICK HERE.
In School Experiences
Childsplay offers challenging and innovative programming for drama-based classroom experiences embedded in core academic curriculum.


Afterschool Experiences
Childsplay Afterschool Programs are designed to take students on an engaging journey to explore new worlds, science, literacy or bolster social and emotional development through curriculum designed uniquely for your students and community.