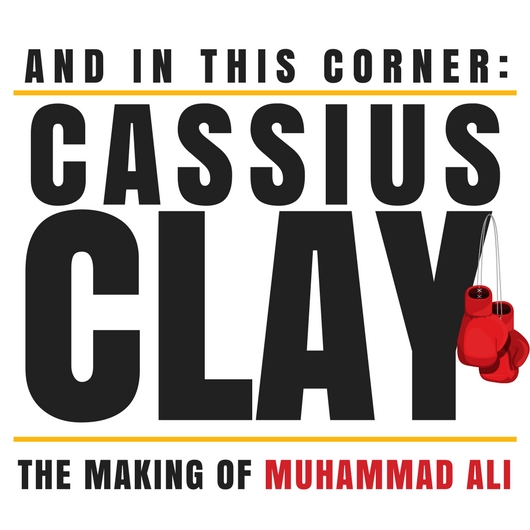 AND IN THIS CORNER: Cassius Clay Auditions
Childsplay & Black Theatre Troupe will be holding auditions for their co-production of AND IN THIS CORNER: CASSUIS CLAY by Idris Goodwin on Tuesday, May 29th beginning at 4:00 PM at Childsplay's Campus for Imagination and Wonder, 900 S Mitchell Drive in Tempe. If you plan to attend, please RSVP to casting@childsplayaz.org.
The play is the childhood story of Cassius Clay (Muhammed Ali). It takes place primarily around Louisville, Kentucky in the 1950s. The play ends at the start of Cassius Clay's professional boxing career.
The contract dates are December 31st, 2018 – March 3rd, 2019. Rehearsals will be held in Tempe at Childsplay's campus. Performances will be at the Helen K. Mason Performing Arts Center, the home of Black Theatre Troupe.
This is a full-time job, with a salary of $385.00 per week.

Auditions are for non-Equity adult actors only.
CHARACTER BREAKDOWN



CASSIUS/NARRATOR CASSIUS: Adult male actor that plays Cassius from 11 years old to young adulthood. Should have athletic abilities, boxing training is a plus.
EDDIE/ENSEMBLE: Adult male actor that plays Eddie, Cassius' boyhood friend, from 11 years old to young adulthood.
JOE MARTIN: Adult middle-aged male. A police officer and Cassius' boxing trainer.
CASH/FRED STONER/ENSEMBLE: Cash is Cassius' father. Fred is a boxing training.
ODESSA/ENSEMBLE: Cassius' mother.
RUDY/ENSEMBLE: Cassius' younger brother by one year, played by an adult male actor.
RINGSIDE ANNOUNCER/ENSEMBLE: This role has been cast.
CORKY/SUGAR RAY ROBINSON/ENSEMBLE: Corky is the neighborhood bully. Sugar Ray is a middle-weight boxing champ.
ZBIGNIEW PIETROZKOWSKI/ENSEMBLE: a Polish Olympic Boxer.
Actors will be asked to do cold reads from the script. The sides are available for download HERE.
PLEASE NOTE: Childsplay serves families and schools. Rehearsals and performances will be held during daytime hours, Tuesdays through Sundays. AND IN THIS CORNER: CASSIUS CLAY, will rehearse at Childsplay's campus in Tempe and will perform at The Helen K. Mason Performing Arts Center, the home of Black Theatre Troupe, in Downtown Phoenix.

Childsplay values equity, diversity, and inclusion throughout our organization, programs and audiences. We are committed to giving underrepresented artists a safe space to create art and community. By welcoming people with differences in religion, ethnicity, sexual orientation, class, gender identity, ability, and age we are better able to celebrate that which brings humankind together: imagination and wonder.