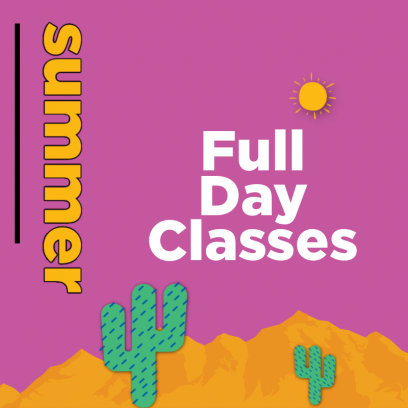 Full-Day Summer Classes
This summer we are offering limited sized in-person classes for ages 6-15. All of your favorite Theme & Marathon Classes now have a full-day class options. Click on each class to see the full details.
Times: 9:00 - 4:15 PM
Tuition Starts at: $280 (Early Bird through April 10)
View our Health and Safety Plan for in-person classes.
Extended Care:
We are not offering Extended Care at this time.