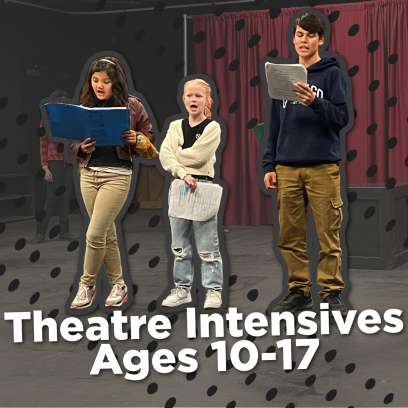 Summer Theatre Intensives
Theate intensives offer a wide range of opportunities for teen and pre-teen theatre artists (ages 10-15). Each theatre intensive course focuses on a specific performance skills helping young theatre artists refine their acting techniques. These programs are great for an emerging theatre student ready to delve into focused theatre skill-building. Varying skill levels and ages may participate in Theatre Intensives, although some previous experience is recommended.
Times: 8:45am- 12:45pm
Tuition starts at: $140
View our Health and Safety plan for in-person classes.
Extended Care:
We are not offering extended care at this time.
View All Classes Returning Student New Student Summer Academy FAQ