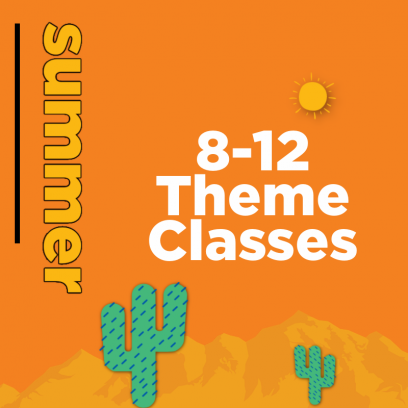 Theme Classes Ages 8-12
This class introduces students to fundamental acting skills while exploring an engaging theme from literature or pop-culture. Body, voice, and imagination are engaged in a fast-paced curriculum of drama activities including improvisation, story drama, and character creation. Participants do not need to be familiar with the source material to enjoy a course. Each class accommodates students from a variety of experience and skill levels and the week culminates with an informal sharing of material devised by students during the week.
Tuition Starts at: $140
Times: 8:30am-12:30pm
View our Health and Safety Plan for in-person classes
Extended Care:
At this time we are not offering extended care.
View All Classes Returning Student New Student Summer Academy FAQ