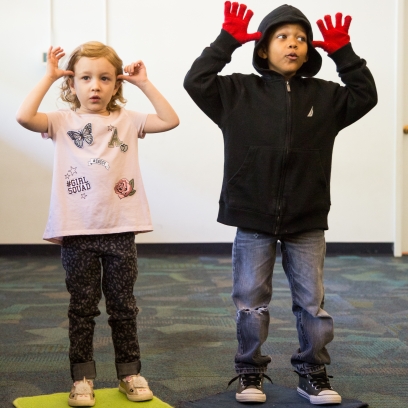 Themes Classes for Ages 4-6 classes:
On campus classes subject to change as we monitor regulation updates
Drama develops a child's creative thinking, cooperation, and literacy skills. In each class the perfect stories serve as launching pads for dramatic adventures. Participants explore them through dramatic play, narrative pantomime, and story drama; builiding interpersonal and presentational skills. Each class culminates with an informal sharing for family on the last day of class. These classes are a perfect entrance point for a student who is ready to play, laugh, learn and explore through drama.
Tuition starts at: $109.25 (early bird ends March 1st)
Pirates & Mermaids (In Person)
7/13/2020 - 7/17/2020
Arrrr Climb aboard; the ocean is calling... (Ages 4-6)


Daniel Tiger's Neighborhood (In Person)
7/20/2020 - 7/24/2020
Discover fun and adventure in the Neighborhood of Make-believe. (Ages 4-6)


Build-a-World: Minions (In Person)
7/27/2020 - 7/31/2020
What kind of world would the minions build? (Ages 4-6)