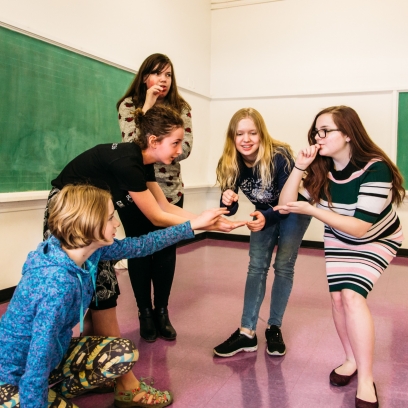 Summer Theatre Intensives
On campus classes subject to change as we monitor regulation updates
Childsplay Summer Academy proudly offers a wide range of opportunities for teen and pre-teen theatre artists (ages 10-17). Each theatre intensive course focuses on a specific performance skills helping young theatre artists refine their acting techniques. These programs are great for an emerging theatre student ready to delve into focused theatre skill-building.
Times: 9:30-3:30pm
Tuition starts at: $230
Extended Care:
Childsplay offers extended care for students in full-day classes.
MORNING Extended Care: 7:30am - 9:30am: $30/wk.
AFTERNOON Extended Care: 3:30pm - 6:00pm: $40/wk
BOTH SESSIONS of Extended Care: $60 per week
View All Classes Returning Student New Student Summeer Academy FAQ