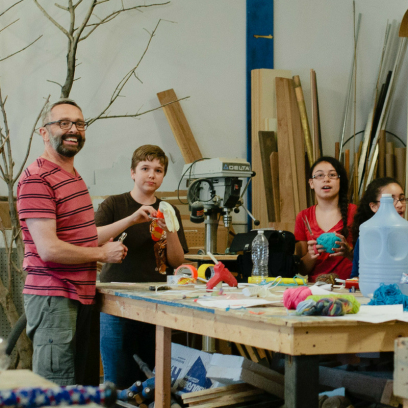 Stagecraft and Design: Technical Theatre Production
Stagecraft and Design classes are taught by professional technical theatre artists.
The three week design classes collaborate with a performance class and stagecraft students participate in the design and technical theatre process from imagination to implementation. Participants will have behind the scene access and opportunity to interact with professional designers and technicians. Space is limited to seven participants in this class and due to the unique challenges of each production, student responsibilities may vary.
Childsplay offers extended care, before and after classes, for students enrolled in full-day classes. You may select which session(s) you would like to purchase on registration calendar.
Times: 9:30-3:30pm
Tuition Starts at: $219
Extended Care:
Childsplay offers extended care for students in full-day classes.
MORNING Extended Care: 7:30am - 9:30am: $30/wk.
AFTERNOON Extended Care: 3:30pm - 6:00pm: $40/wk
BOTH SESSIONS of Extended Care: $60 per week
View All Classes Returning Student New Student SUMMER ACADEMY FAQ