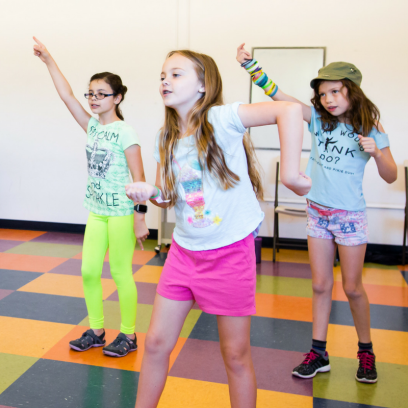 Themes for 6-9 classes:
On campus classes subject to change as we monitor regulation updates
This all-day class will introduce students to basic acting skills while exploring an engaging theme from literature or pop-culture. The course accommodates students from a variety of experience and skill levels and the week culminates with an informal sharing of material created by students during the week.
Tuition Starts at $200
Times: 9:30-3:30pm
Extended Care:
Childsplay offers extended care for students in full-day classes.
MORNING Extended Care: 7:30am - 9:30am: $30/wk.
AFTERNOON Extended Care: 3:30pm - 6:00pm: $40/wk
BOTH SESSIONS of Extended Care: $60 per week
View All Classes Returning Student New Student Summeer Academy FAQ
Hogwarts Summer School (In-Person)
7/13/2020 - 7/17/2020
Enroll in Hogwarts School of Witchcraft and Wizardry. (Ages 6-9)


Build-a-World: LEGO (In-Person)
7/20/2020 - 7/24/2020
Give an imagined world tangible form and learn about scenic arts in addition to acting! (Ages 6-9)


Triple Threat: Hankuna Matata (In-Person)
7/27/2020 - 7/31/2020
Bring the savannah to life while learning music from this inspiring, coming-of-age tale. (Ages 6-9)