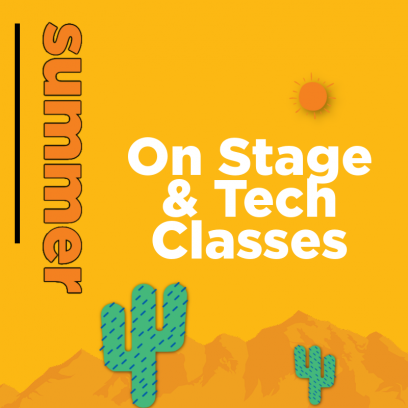 On Stage & Tech Classes
At Childsplay, we have space for students both on and behind the stage. Performers work with actors straight off the Childsplay stage and techies work with industry professionals to create and implement the tech from the groud up. Our 3-week production classes rehearse for two weeks on our campus and then have one solid week of rehearsals on the stage at the Tempe Center for the Arts.
These three week production classes are often sold out by March, so sign up soon to secure your spot!
Times: 9:30 AM - 3:30 PM
Tuition Starts at: $215 PER WEEK for Multi Week Classes (Early Bird Pricing ends at March 1st at 11:59 PM)
Extended Care:
Morning Exended Care: 8:00-9:20 AM ($25 a week)
Afternoon Extended Care: 3:40-6:00 PM ($35 a week)
Morning & Afternoon Care: ($50 a week)