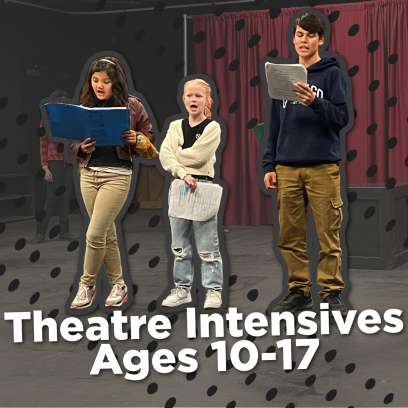 Summer Theatre Intensives
Theatre intensives offer a wide range of opportunities for teen and pre-teen theatre artists (ages 10+). Each theatre intensive course focuses on specific performance skills helping young theatre artists refine their acting techniques. These programs are great for an emerging theatre student ready to delve into focused theatre skill-building. Varying skill levels and ages may participate in Theatre Intensives, although some previous experience is recommended.
Times: 9:30 AM - 3:30 PM
Tuition starts at: $192 (Early bird pricing ends on March 1st)
View our Health and Safety plan for in-person classes.
Extended Care:
Morning Exended Care: 8:00-9:20 AM ($25 a week)
Afternoon Extended Care: 3:40-6:00 PM ($35 a week)
Morning & Afternoon Care: ($50 a week)