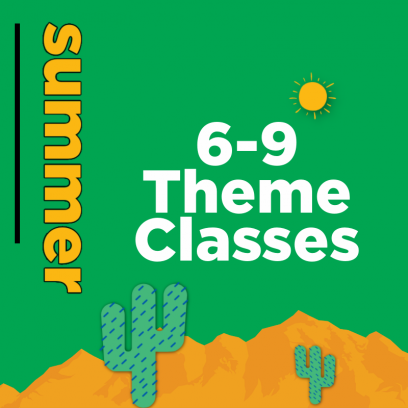 Themes for 6-9 classes:
These classes introduce students to basic acting skills while exploring an engaging theme from literature or pop-culture. Books, films, or tv shows establish the framework for students to develop their own ideas. Participants do not need to be familiar with the source material to enjoy a course. Each class accommodates students from a variety of experience and skill levels and the week culminates with an informal sharing of material devised by students during the week.
Tuition Starts at $190 (Earlybird discount ends March 1st)
Times: 9:30 AM - 3:30 PM


View our Health and Safety Plan for in-person classes.
Extended Care:
Morning Exended Care: 8:00-9:20 AM ($25 a week)
Afternoon Extended Care: 3:40-6:00 PM ($35 a week)
Morning & Afternoon Care: ($50 a week)