2019-20 Field Trips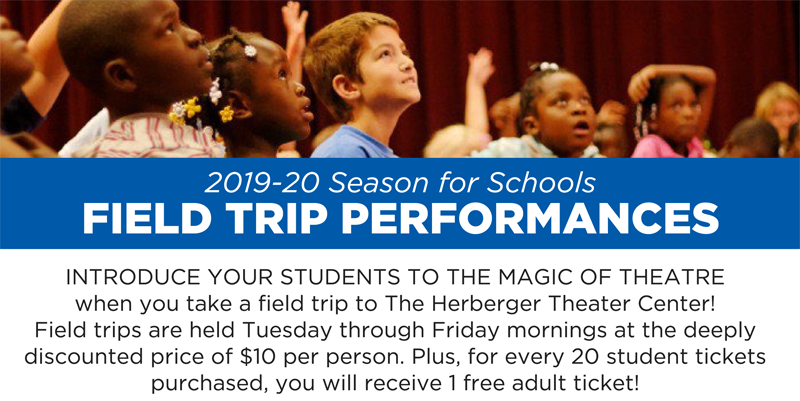 To book your Field Trip, click the "Book Field Trip" link on the show page of your choice.
QUESTIONS? Contact Sonia Rodriguez Wood at swood@childsplayaz.org or (480) 921-5760.
Please note: Play titles and performance dates are subject to change. All sales are final and there are no refunds 6 weeks prior to the show performance date. Any changes must be made prior to the 6 week cut-off. There is a 10% cancellation fee for any cancellations after this date. Please read the Field Trip "Know Before You Go" prior to booking your field trip. It is your responsibility to understand the Childsplay Field Trip policies and procedures. Thank you!