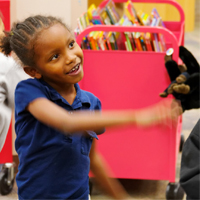 Afterschool and Summer Experiences
Childsplay Afterschool and Summer Programs are designed to take students on an engaging journey to explore new worlds, science, literacy or bolster social and emotional development through curriculum designed uniquely for your students and community. Childsplay partners with schools to create these meaningful programs which provide kids a fun and creative after school and camp alternative. Click on the links below to learn more about the exciting opportunities available to our afterschool and summer program partners!
Four, eight and twelve week packages are available, as well as a customizable experiences!