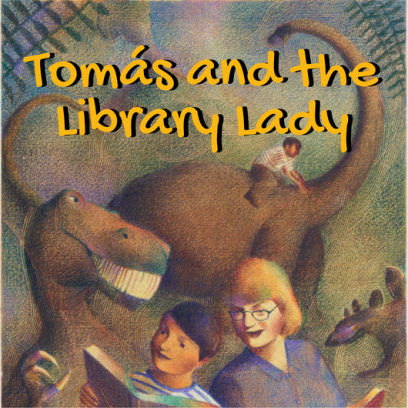 Tomás and the Library Lady
Tomás loves stories! Papa Grande tells them to him todas las noches but soon Tomás knows all of them by heart. One day while his family is in Iowa picking crops, Tomás meets the Library Lady and nothing is ever the same again. Based on the true story of Tomás Rivera and the book by Pat Mora, this play is a celebration of reading, imagination and creativity.
BIG IDEA: THE POWER OF BOOKS!


CONNECT TO STANDARDS:
Reading: (4.RF.3) Know and apply phonics and word analysis skills in decoding multisyllabic words in context and out of context.
21ST Century Learning: Leadership and Responsibility (K-12) Inspire and Guide Others
Social Studies: American History (3.S1.C7.PO2) Describe the experiences in immigrants' lives after settling in the United States.
At Childsplay, we believe your experience doesn't end after you see the show! CLICK HERE for a guided video discussion you can watch with your students together in your classroom.
Educational Resources: Click to Download