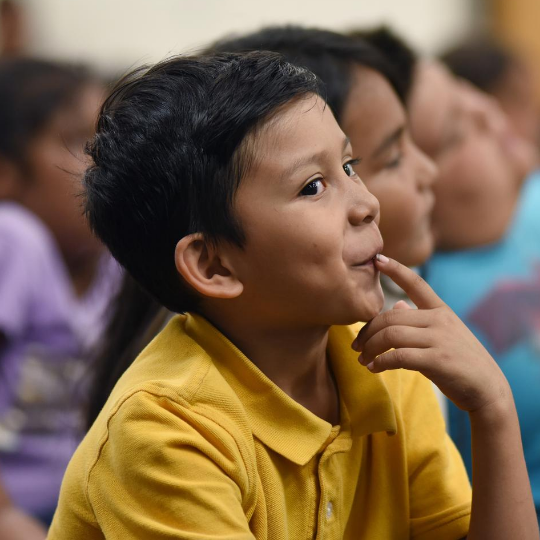 Spring 2021 Programs for Schools
At A Glance
We've put together all you need to know in one downloadable brochure! Click the link below to view, download, and share.
We've got BIG plans!
Childsplay has reimagined the work that we've been bringing to classrooms for over 35 years, and now it will be delivered digitally in even more innovative ways that bring creativity, connection, and imagination to you and your students!
VIRTUAL FIELD TRIPS
NEW! Introduce your students to the magic of theatre! You and your students can experience a wondrous journey with one of our performance artists - our unique 1-person plays are designed for the challenges of the 2020-2021 school year.
All VIRTUAL FIELD TRIP adventures will include:
A one-person, performance for your classroom (25-40 minutes)
A brief video introduction about the show
An educator's resource guide
Want a little MORE magic?
Check out these field trip upgrades!
WORKSHOPS
Includes all of the benefits in a Virtual Field Trip, PLUS a 30-minute workshop with a Childsplay artist to bring more imagination and wonder to your play experience. Email Sarah Dolens-Moon at sdolens-moon@childsplayaz.org.
DRAMA DRIVE-IN
See these one-person plays performed in a parking lot near you! Your students and their families can attend in their cars and enjoy the magic of theatre together - safely! More information available soon.
NEW! 15-minute Mini Lessons
Bite-sized learning with Childsplay
Need a minute? We've got you covered! Introducing our Mini Lessons, 15-minute learning sessions guaranteed to spark creativity in your students. These Mini Lessons are short on time, but BIG on imagination. Choose from either option below.
GAMES GALORE MINI LESSON
Jumpstart your morning with a game! A teaching artist will facilitate an interactive theatre game to promote problem solving, community, and joy in your classroom. Schedule a one-time pop-in or a series of short visits over the course of a month.
SMART START MINI LESSON
Launch your learning with imagination! In this lesson, a teaching artist will guide students through a drama activity that will activate a new aspect of your class curriculum. For example, work together on a pantomime journey of a seed growing, try a soundscape adventure to the ocean, or a movement activity as you walk through the solar system. The possbilities are endless!
Mini Lessons start at $30, or purchase a month of minis for $100.
Ask us about it!
Community and Relationship Builder
Professional Development
Play along with your colleagues in this digital professional development session! Leave with new strategies and games to play with your students to create community and build relationships together, even though you are apart.
Ask us about it!
Creative Self-Care
For Teachers
This 5-session series focuses on supporting teachers through this tough and stressful time. Join facilitators from Valle del Sol and Childsplay to learn techniques for stress management, anxiety relief, and finding moments of joy.
$100/teacher for the series.
Ask us about it!
Customized Artist Experiences
Drama can be used to spark joy in your classroom and deepen your students' engagement with content. Work with Childsplay's team of educators to design a program that is a custom fit to your classroom. From games that explore empathy to an embodied understanding of ecosystems, to creating an original performance -- working with a Childsplay artist will put students at the center of learning and create an experience your students will never forget!
Starting at $75/hr.
Ask us about it!
Creative Journeys:
Social Emotional Learning
An artist visit on your schedule. With the guidance of a Childsplay teaching artist, dive into games and exercises that explore ensemble-building (community), emotional literacy, self-regulation, and problem solving. Designed to be used at your own pace and in your classsroom with your students, along with the support from the Childsplay education team.
Grade-level packages starting at $250.
Ask us about it!
QUESTIONS?
EMAIL OUR EDUCATION TEAM
Shows: Sonia Rodriguez Wood at swood@childsplayaz.org
Workshops & Programs: Sarah Dolens-Moon at sdolens-moon@childsplayaz.org
Workshops & Programs: Korbi Adams at kadams@childsplayaz.org