2019-20 Field Trips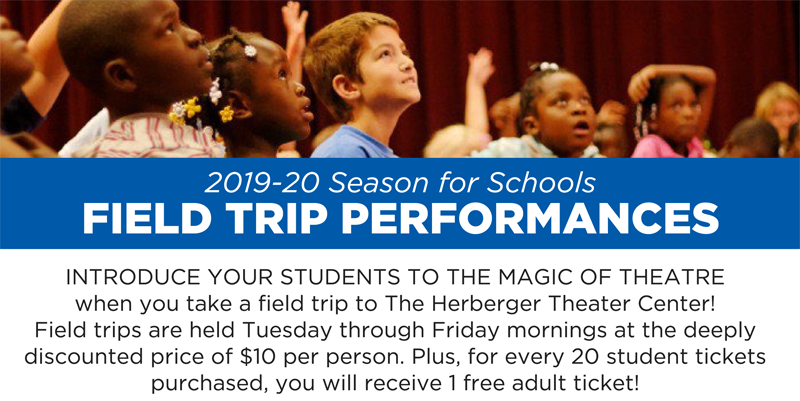 To book your Field Trip, click the "Book Field Trip" link on the show page of your choice.
QUESTIONS? Contact Sonia Rodriguez Wood at swood@childsplayaz.org or (480) 921-5760.
Please note: Play titles and performance dates are subject to change. All sales are final and there are no refunds 6 weeks prior to the show performance date. Any changes must be made prior to the 6 week cut-off. There is a 10% cancellation fee for any cancellations after this date. Please read the Field Trip "Know Before You Go" prior to booking your field trip. It is your responsibility to understand the Childsplay Field Trip policies and procedures. Thank you!
KNOW BEFORE YOU GO > PARKING MAP >
Field Trip Plus
Field Trip: Sept. 2019 - May 2020
A Childsplay teaching artist will visit your classroom after your field trip for a one hour session to engage your students in kinesthetic learning connecting themes and classroom curriculum to the content of the play.


Suzette Who Set To Sea
Field Trip: Apr. 16 – May 19, 2020
Grades K-6
In a small seaside village where men build boats and women do not, young Suzette knows she is different: she longs for the sea and believes she's meant for something greater than a life on land.