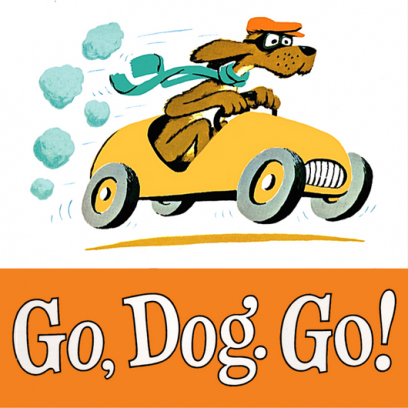 Go, Dog. Go!
This season, give the gift of six lovable pups as your favorite children's book leaps from the page to the stage! Go, Dog. Go! comes to life in a frolicking musical dog-party full of colorful hats, surprises, and of course—some barking! These zany canines will have the whole family howling with laughter as they zoom in cars, clown around, and play a wild game of ball. Give your family a furr-ever memory this holiday season.
Estimated Run Time: 60 mins. + 10 min. Q&A
GIVE BACK WITH CHILDSPLAY!
This season, Childsplay is teaming up with Lost Our Home Pet Rescue to serve as a donation site during our November and December performances. If you would like to donate, please bring an item from their WISH LIST to a performance. During this time of the year, the most needed donations from the Wish List are:
Cat & Dog Food
KONG Toys
Amazon Gift Cards (used to purchase vaccines, food and supplies)
What's a $12 Storybook Preview?
*Please note: Play titles and performance dates are subject to change.
Flex Ticket Holders: LOG IN to begin reserving your seats today!
Education Resources: Click to Download